Pumpkin Carving Photo Contest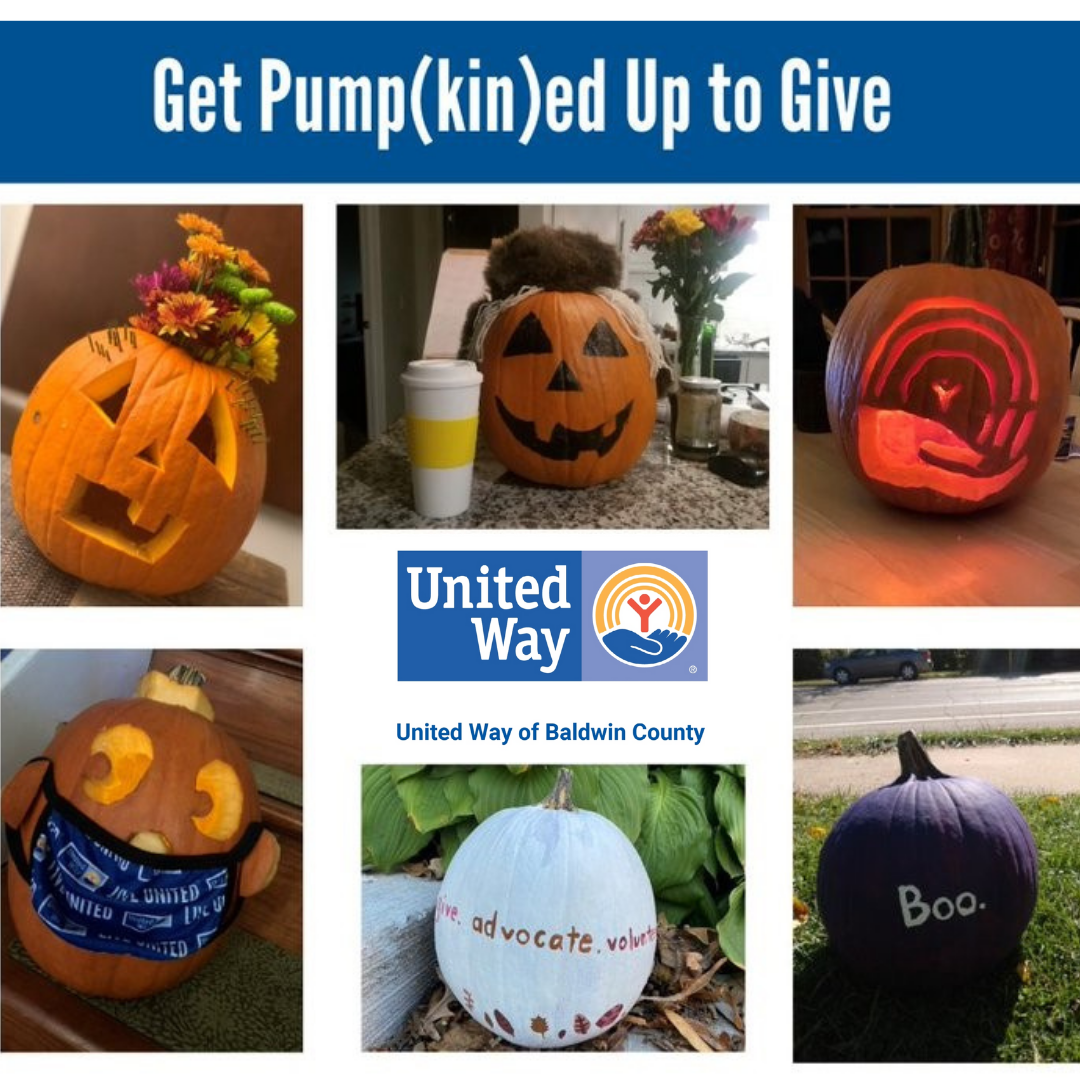 Get Pump(kin)ed Up to Give!
Join us for a Pumpkin Carving Photo Contest October 13th - 28th
It's time to Get Pump(kin)ed Up to Give - and also for a give-away! If you don't already, like us on Facebook (@UnitedWayBaldwin) and be on the lookout for the post announcing our Pumpkin Carving Contest beginning Wednesday, October 13th!
Tag us with a spooky snap of your family's original pumpkin carving creations and be entered to win a mystery prize! Pumpkin carving pictures will be accepted from Wednesday, October 13th to Thursday, October 28th.
Rules & Eligibility:
Eligible entries must be Baldwin County residents. Winner will be randomly selected on Friday, October 29th and privately contacted via Facebook if their name is chosen. Upon notification the winner will have two (2) days to respond to United Way of Baldwin County or risk prize forfeiture/reallocation.
If United Way of Baldwin County determines an entry is obscene, hateful or otherwise inappropriate per our discretion, an image may be removed from our audiences' visibility and become ineligible for prize entry. By entering the contest, you retain the rights to your works while granting United Way of Baldwin County the unrestricted, royalty-free, perpetual right to use, reproduce, communicate, modify and display the image(s) shared for any purpose without further notification or permission.