Young Leaders Society
Committed to their community, United Way of Baldwin County Young Leaders Society promotes change through volunteering and service.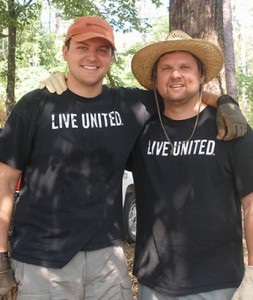 Organized in 2010, the United Way of Baldwin County's Young Leaders Society (YLS) is comprised of individuals ages 21 to 40 who are passionate about United Way and committed to their community. YLS is a gateway for individuals to give back to Baldwin County through volunteering, networking and education. Throughout the year, members participate in UWBC service projects, learning about United Way agency services and needs. All activities promote United Way's mission of creating lasting change in the community by promoting education, financial stability for families and improvements in healthcare.
Become a member of the Young Leaders Society and help make a difference in your community today. For more information or to be added to the YLS email list contact yls@unitedway-bc.org, call the United Way office at 251-943-2110 or "like" YLS on Facebook.