Staff
Marina Simpson - Executive Director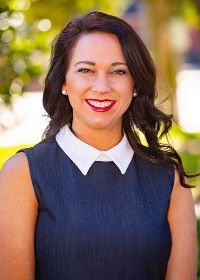 Marina Simpson has devoted her career to serving others, whether it is to her family, her community or her work. Marina became the Executive Director in April of 2014 after years of serving the United Way of Baldwin County in various volunteer capacities.
Prior to joining United Way, Marina spent 11 years in the banking industry, specifically in the area of PR and Marketing. She holds a Bachelor's Degree in Marketing from the University of Alabama and a Certificate in Banking from the Alabama Banking School at the University of South Alabama. She was a recipient of the 2011 FDIC Chairman's Award For Excellence and a member of Mobile Bay's 2015 Class of "40 under Forty". She is also a 2016 graduate of Leadership Baldwin.
Marina currently serves as the President of the United Ways of Alabama Board of Directors. She is also a member of the Underage Drinking Task Force; the Eastern Shore Chamber of Commerce Board of Directors; Bank on South Alabama Steering Committee; United Bank Baldwin County Advisory Board; BancorpSouth Community Advisory Committee; South Baldwin Regional Medical Center Patient and Family Advisory Committee and Leadership Baldwin Steering Committee.
Marina is married to Matt Simpson and they live in Daphne with their 2 children.
Lana Mummah - Finance and Program Director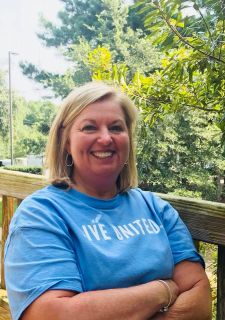 Lana Mummah is the Finance and Program Director of United Way of Baldwin County, serving the organization for more than 12 years. Lana is responsible for organizing the in-house programs of the nonprofit, maintaining the financial records and the organization's policies and procedures. Prior to her tenure with United Way of Baldwin County, Lana worked in medical billing for over 20 years.
Lana is involved in several service organizations including the Baldwin County Emergency Food and Shelter Board, Alabama VOAD Past Chair, Baldwin County VOAD Treasurer, Livable Communities Advisory Council, Baldwin County LEPC, Underage Drinking Taskforce, Baldwin County Long-Term Recovery and the Homeless Coallition.
Lana has an AAS Degree from Coastal Alabama Community College and is a member of the 2018-2019 Leadership Baldwin class. She has been married to her husband, Ken, for 30 years, has one daughter Lauryn, son-in-law Dreshon and two grandchildren Camila and Calihan. They reside in Foley.
Kelly Torres - Campaign and Volunteer Coordinator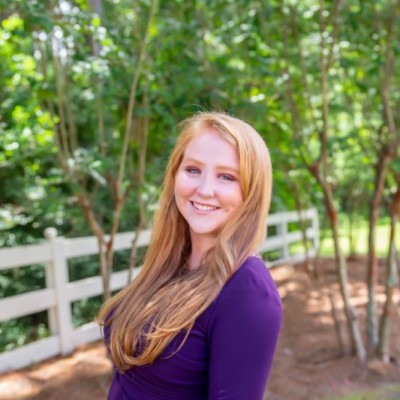 The newest addition to the United Way team, Kelly Torres is passionate about county and community affairs. From her family's small businesses to state government, Kelly's array of professional communication and public relations brings a fresh perspective to the Campaign and Volunteer Coordinator position.
Kelly holds a Bachelor's Degree in Strategic Communication from the University of South Alabama with a marketing minor. She also holds certificates in Social Media Management from Hootsuite as well as Facilitative Instructor from the Florida Department of Agriculture and Consumer Services (FDACS).
She is a former communications volunteer for the American Red Cross, student volunteer with Boys and Girls Clubs of South Alabama (BGCSA) and youth bible school teacher. In her role at the United Way, Kelly is responsible for communicating with internal and external stakeholders to organize and promote events, finalize campaign preferences and more.
Kelly and her husband, Zackary Torres, are long-time residents of Baldwin County and lead a quiet life in Gulf Shores with their infant daughter and dog.